Fulfilling Dreams

Something I wrote one day: "You can't sit back and expect things to come your way. You must get active, research, seek out & go after what you want. Life is short, do something you love to do!"

Common Question

I'm always asked: "What is it that you do?"  I do web design, graphics, internet consultation, online publicity, social networking, publisher/editor of web content, ebook writer & more.

Thank You

I try to thank everyone for being so supportive of me, my family and my projects. If I haven't thanked you, please know that I'm ever grateful and wish you the very best life has to offer.

Internet Enthusiast  (sometimes a connoisseur)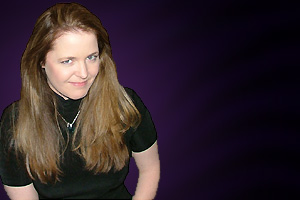 I'm the wife of an awesome husband (we've been married since 1987) and the mother of three wonderful sons. Prior to having children, I studied business administration in college. After having children, I became a self-taught online entrepreneur who thrives on the internet and has been for the last 20 years. What started as a hobby became my creative career.
My passion was first brought on by my family and then extended into the areas of movies, music, art, novels, photos and computer graphics. I find inspiration from talented people who are working on fulfilling their dreams as I am.
My experience is with web design, graphics, internet consultation, online media & publicity, social networking, publishing & editing of web content, e-book writing and more.
My websites have been covered and I've been interviewed / published in many different media outlets; online websites, radio, newspapers and magazines such as the Wall Street Journal and Revenue Magazine.
I work with many people in the entertainment industry and beyond; including actors, musicians, directors, producers and more which you can find at StudioMatrix.com. I've also been attached to a couple of films as an associate producer.
Confessions
I'm a chocoholic.. I wish there was no such thing as "a moment on the lips is a lifetime on the hips" for sweets or food. I get moody when I'm deprived of chocolate.. and out of all of the chocolate's I've had in my life, the most satisfying so far are the Riesen chewy treats… I usually have one (sometimes two) and the craving for chocolate disappears. : )

I really dig movies and music. Any stress in life seems to be minimized when you can turn off the thought process for a while by watching a movie or listening to music. My favorite type of movies include fantasy, sci-fi, romance and some drama films. I hardly ever watch horror movies.. there would have to be a very good reason for me to watch one.

I'm a leap year baby. People often ask me whether I celebrate on Feb. 28 or Mar. 1 whenever there isn't a February 29th to celebrate my birthday.. it's an ongoing family joke really. Generally I celebrate my birthday on Feb. 28th since it's still within the month of February.. sometimes both days may be celebrated w/ different people. 🙂

My favorite color is purple… and not just any shade of purple.. but the violet type color. You'll see purple within a lot of my creations, my clothes, notepads, etc. I don't want to overdo the purple, but sometimes I can't help but want a pretty new shiny purple thing. 😛
Wendy Shepherd
Officially Plugged In
Chart Jungle
Tipz Time
2011/04/18Officially Plugged in reaches 100!
2010/12/31Upcoming Year, New Look
2010/12/31New Year's Eve!
Officially Plugged in reaches 100!
100 wonderful people are now showcased on the Officially Plugged In entertainment website where introduction videos are showcased to help keep fans safe from fake/poser profiles online. There is also an online magazine that highlights news & interviews of the showcased people. I'm excited to have reached this goal. I am thankful to a lot of fans who have helped to spread the word and try to get more people showcased on the site. Amazing people that I just can't thank enough~
Upcoming Year, New Look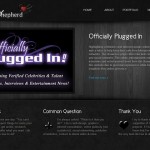 I've just incorporated a new look for WendyShepherd.com for the New Year! This isn't a custom design of mine, but I bought it from a talented designer and then tweaked how I wanted it to be. It's a time-consuming task to design or redesign a website, but in the end it is well worth it. A website wears the new look a long time… it's not something we switch out like having to buy new clothing. It's an image we want to reflect, whether it be fun or serious, funky or professional.
New Year's Eve!
It's amazing how a New Year celebration can make you analyze the previous year. Was enough quality time spent with loved ones? Were milestones reached? Too late to regret as we usher in the New 2011 Year. I strive to have more fun this year… and I hope you keep striving to do something you love in this short life we …live. I'm blessed and thankful no matter what year it is. : ) HAPPY NEW YEAR!!!